Hands-on with SB-5000 Speedlight
Learn how to speak with light.
Join creative lighting master and Nikon Ambassador Joe McNally and discover exciting new lighting possibilities using the SB-5000 radio control Speedlight. This informative and entertaining HD video class starts with a hands-on demonstration of the Speedlight's key features and functions. You'll then join Joe and his team, first in the studio for four simple TTL shots, and then in the field for some truly spectacular remote flash setups made possible by SB-5000's radio control functionality. You'll hear Joe's favorite features of the Speedlight, his overall approach to creative lighting and some of his favorite techniques for creating dazzling images.
Topics covered:
SB-5000 Speedlight Quick Overview
In the Studio with SB-5000 Speedlight
In the Field with SB-5000 Speedlight
SB-5000 and SB-500 Feature Comparison
Nikon School Online classes are not product specific unless otherwise noted.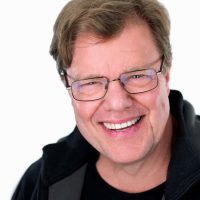 Joe McNally is an internationally acclaimed photographer whose career has spanned 30 years and included assignments in over 50 countries. He has shot cover stories for TIME, Newsweek, Fortune, New York, Entertainment Weekly, The New York Times Sunday Magazine, and Men's Journal. He has been at various times in his career a contract photographer for Sports Illustrated, a staff photographer at LIFE, and, currently, an ongoing 25-year contributor to the National Geographic, shooting numerous cover stories for those publications.
McNally was listed by American Photo as one of the 100 Most Important People in Photography and described by the magazine as "perhaps the most versatile photojournalist working today".
Whether he is capturing individuals or large-scale assignments, McNally's photographs inform the viewer with their artistry and compassion, telling us stories elicited by his great communicative skills and captured through his lens.
McNally is known internationally for his ability to produce technically and logistically complex assignments with expert use of color and light. As part of his teaching activities, he conducts numerous workshops around the world.
Equipment seen in this video:
Cameras
Lenses
Speedlights
Accessories