Fundamentals of Photography
Take control of your photography.
To consistently make great photos—especially in challenging situations—you need to go beyond your camera's Auto mode and take control of your photography. Nikon School instructor and professional photographer Reed Hoffmann will take the mystery out of your camera settings and help you master the fundamentals of photography in this brilliant online video class for new and experienced shooters alike. With in-depth explanations of each topic followed by hands-on demonstrations, you'll learn the skills to take your photography to the next level—no matter what type or brand of camera you shoot.
Topics include:
Understanding ISO, shutter speed and aperture
Using the P, S, A, M mode dial
Using exposure compensation
Conquering low light and fast action
Autofocus and metering modes
Controlling your pop-up flash
Shooting RAW vs. JPEG
Basics of composition, choosing lenses and much more!
Nikon School Online classes are not product specific unless otherwise noted.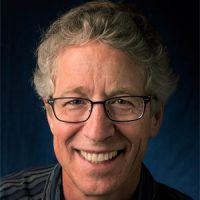 Reed Hoffmann has been a professional photographer for over 30 years, beginning with jobs at newspapers in the Midwest, South and East. He now divides his time between shooting and teaching. His corporate clients have included USA Today, The New York Times, The Associated Press, NBC, Children's Mercy Hospital, EPA, Reuters, Nikon, Lexar, Lowepro, Eco-Challenge and Mark Burnett Productions. Based in Kansas City, KS, he's been a Nikon School instructor since 2002 and has led over 70 hands-on photography workshops.
Equipment seen in this video:
Cameras
Lenses
Speedlight