Exploring Dynamic Landscape Photography
Exploring Dynamic Landscape Photography
Join landscape photographer Taylor Glenn in learning how to craft beautiful landscape images and become a better image-maker. This informative video class features hands-on demonstrations, showing how the quality of light, exposure, and choice of lenses can make a difference in the mood of your photographs. Join Taylor as he explores the beauty of the Wyoming landscape; explaining how to find similar beauty in those places you like to visit and wish to share with others. Taylor will impart his approach to photography—whether your subjects are wide expansive vistas or the close up detail you find in a scene—for crafting truly stunning photographs.
Topics Covered:
Photographic tips and techniques
Exposure
Composition
Lenses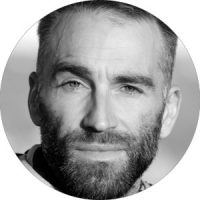 Originally from North Carolina, the allure of the mountains brought Taylor Glenn west to Jackson Hole in 2003. His curiosity for the world, passion for discovering new places, and desire to connect with new people drives his photography. The opportunity to collaborate with a diverse group of talented individuals is Taylor's favorite part of being a photographer.
Equipment seen in this video:
Cameras
Lenses
Filters