Discovering Macro Photography
Discover the extraordinary details revealed with a macro lens.
Professional Photographer and Nikon Ambassador Joey Terrill will teach you the techniques for making amazing macro photographs of objects large and small. This informative video class features hands-on demonstrations, showing you key macro concepts, camera setup for macro photography, how to light your macro subjects and how to put it all into practice. Joey will guide you in your exploration of the fascinating world of macro photography.
Topics covered:
Key Macro Concepts
Camera setup for macro
Micro-NIKKOR lenses and their benefits
Lighting for macro
Nikon School Online classes are not product specific unless otherwise noted.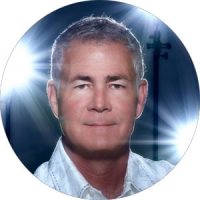 Nikon Ambassador Joey Terrill is an advertising and editorial photographer whose clients include American Express, Coca-Cola, Disney, Golf Digest, Major League Baseball, Red Bull and Sports Illustrated.
He teaches week-long workshops in editorial portraiture and lighting each year at the Summit Photography Workshops and has been a guest presenter Wedding & Portrait Photographers International (WPPI), the Atlanta Photojournalism Seminar and the Sports Shooter Academy.
A workshop he taught some 15 years ago gave him his first opportunity to engage with others who loved photography as much as he did. Finding teaching incredibly fulfilling, he later created the Penumbra Project at his website in order to provide a resource for photographers wishing to explore the wide-ranging aspects of imaging.
At Penumbra he shares the how-to, why-to and behind-the-scenes details of the images he makes and his experiences in the creation of those images.
Equipment seen in this video:
Cameras
Lenses
Speedlights